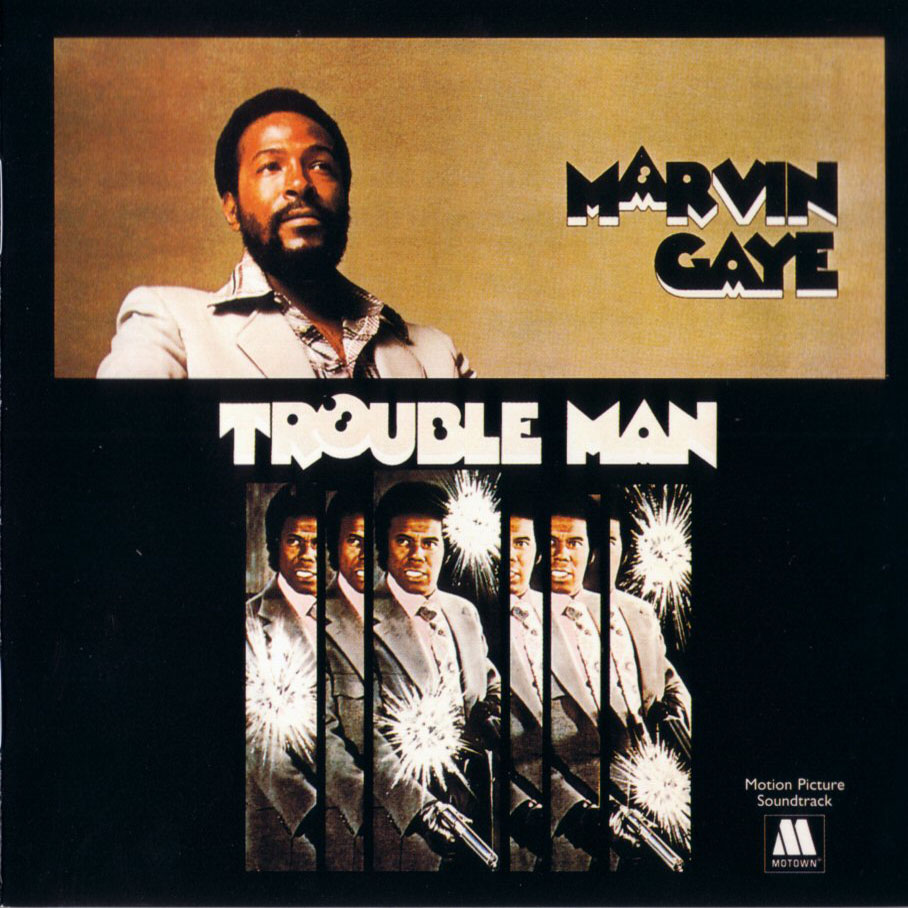 The way the story most often gets told, Marvin Gaye with What s Going On (1971) liberated himself from Motown s formulaic method of music-making and achieved total artistic independence, whereupon the music if not, to be sure, the man himself went on to live happily ever after. But the story gets told incompletely, because What s Going On was only the start of it it was how Gaye leveraged the potential for his independence, but it wasn t how he ventured out and completely seized that independence. To tell that story, you have to tell about Trouble Man.
It s a story that can now be told more elaborately, with a wonderful fortieth anniversary reissue of the original album, complete with some newly released material and a supplementary booklet. Trouble Man is absolutely sui generis within the Marvin Gaye canon for being not only a blaxploitation film soundtrack the only film score he would ever do but for being jazz-based and largely instrumental. The booklet does a commendable job articulating Trouble Man s importance, while the artifact itself sings, as always, with perfect eloquence to the same thing. Except that now it sings even better.
Alternative band Luxury has finally announced that they are writing and recording a new record, their first since 2005, but they need your help to do so. They need to raise $13,000 though, so why donít you go on over and give them your support through Kickstarter?
You can also listen to all of their older records(released through Tooth and Nail, Bulletproof, and Northern Records) at their bandcamp page: here.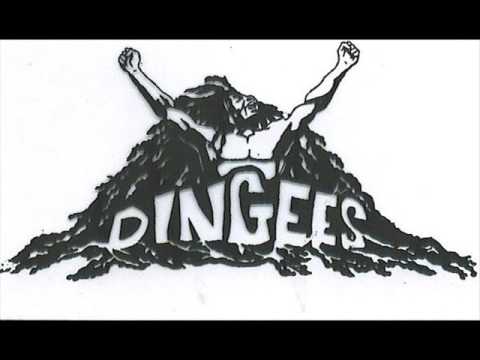 The punk/ska/reggae outfit The Dingees were nice enough to take the time to

share their musical influences with us. Here is a list of their most influential and favorite albums.
Polyvalent (Mark Nicks formerly of Cool Hand Luke and Robbie Williamson of Quiet Science) have finished recording their debut. Read the update on the release and more info, below.
[From Kickstarter]
Well, the record is done-at least for our part of it. It is getting mixed this week, and it will be mastered shortly. We finished everything last Sunday night. We recorded 11 songs in 9 days, which is pretty insane.
I had intended to do far more updates than I did, but on our third day in the studio I got the word that my dad was entering hospice care at home in Nashville. This, obviously, cast a different light on the recording process. I am so thankful that I got to be with Steven (who produced the record) and Robbie during that time, and it was powerful to put the weight of all that I was processing into these songs. Despite how difficult things were, we had fun and made a record that we're really proud of. It was bittersweet, to say the least. I'm sure I'll have more to say about all of this in the coming weeks.
Songfacts:
Peter Tork says this was based on Mose Allison's "Parchment Farm."
It's about a drunken guy who "ends it all" by jumping into the river, and immediately regrets it as he's "Goin' Down."
Drummer Micky Dolenz sang lead.
All the Monkees got writer's credit on this song.
This was released as the B-side of "Daydream Believer."