Formed in 1996, The Lassie Foundation released their first EP, California. California defined the group's sound, a mix of the smooth 60s and early 70s West Coast pop music and the sonic power of British shoegaze music. They are easily one of the best bands to hit the scene in the last 20 years or so. It's a shame that they have such a small devoted following. They should be well known through out the world.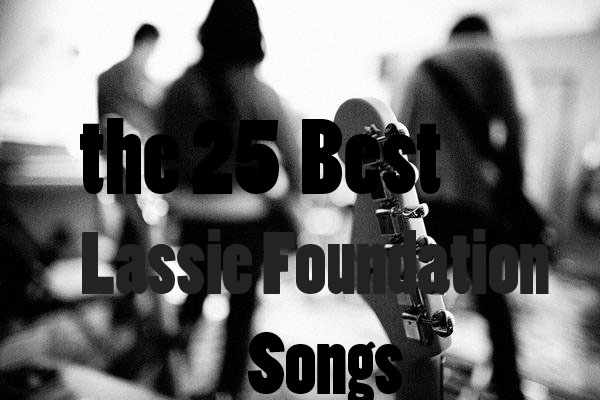 10. You Could Shoot Me Down-
I Duel Sioux and the Ale Of Saturn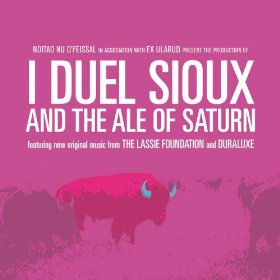 (Listen)
Lassie Foundation manages to deliver hook-laden pop with a little
more harder-hitting rock then usual on "You Could Shoot Me Down."
The guitar work on this one has such a catchy flow to it. Some might
find it repetitive, but I think it works in the favor of the overall mood of
the song.
09. Face Your Fun- Face Your Fun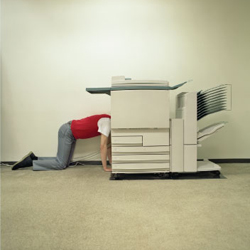 (Listen)
There's an unmistakable retro influence pulsing through out Face
Your Fun. This song is the perfect example of it. The 80's are alive
and well on this track. This is pop rock at it's best. You have to
love it!
08. Every Line Has Let You Inside Of Me-
El Dorado L.P.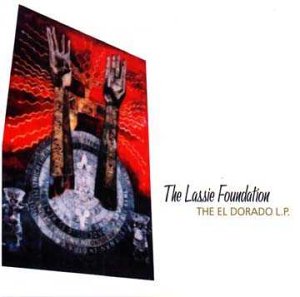 (Listen)

"Every Line Has Let You Inside Me" is a noise pop masterpiece.
The boys of Lassie have produced a lot of great music that has gone
tragically unheard outside of the hip crowd.
07. El Rey- El rey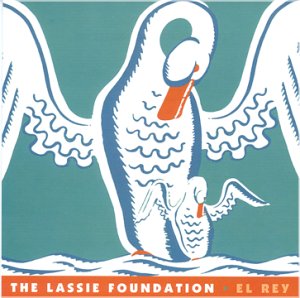 (Listen)

"El Rey" has such a unique sound. I dare you to find anything sounding close it. This song is an absolute must for any collection. I can't describe it here, it just has to be heard. Such a classic song. One of the prettiest and most sincere songs ever written by The Lassie Foundation. It's a true standout, it would be a great song on just about any album.
06. Look All Ways-
I Duel Sioux and the Ale Of Saturn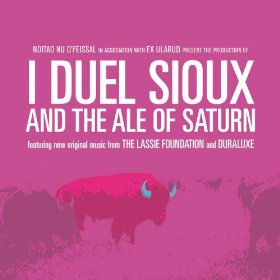 (Listen)
Although I Duel Sioux And The Ale Of Saturn remains in the center of a chain of influence involving The Beach Boys. None the less they always seem to take their influences and create something unique and different sounding. "Look All Ways" has a distinct power pop feel to it. The song is always driving forward and always holding your attention, all things that make up a great song.
05. She's The Coming Sun- Pacifico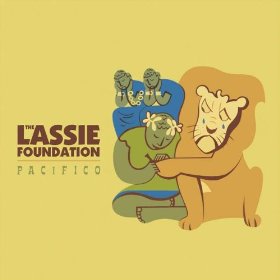 (Listen)
Pacifico was at the height of their shoegaze influence and it made for a great album. "She's The Coming" is another one of those songs that doesn't sound like anything else. The lush arrangements are so fitting. One of the best things about TLF is that they are always working for the betterment of the song. Egos always seem to be left at the door. As over the top as it sounds, a world without TLF just doesn't seem right.
04. Jetstreams- Jetstreams, The Three Wheels Ep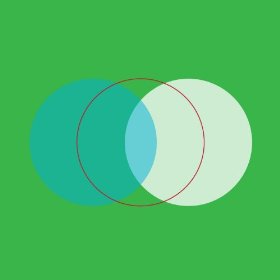 (Listen)

The first 40 seconds of this song are fantastic. From the very start it was obvious The Lassie Foundation was back and not just back, but at the top of their game. This song contains all of the elements that make them great. If you haven't heard this song, do yourself a favor and check it out. You won't be disappointed.
03. Dive Bomber- Dive Bomber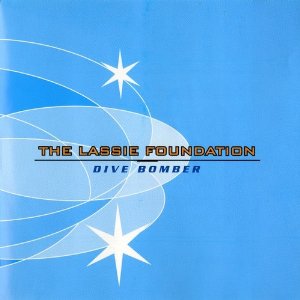 (Listen)

The freshness and intelligent pop sensibilities make this one of the best TLF songs ever written. The wall of sound coming out of the speakers is an instant reminder of one of their chief influences My Bloody Valentine. This song is so dynamic and interesting on so many levels. I could sit for hours just dissecting it piece by piece. Another triumph for The boys of California.
02. Under The Moon- Jetstreams, The Three Wheels Ep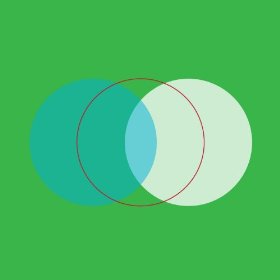 (Listen)

I love that the feedback pop of yester-years is back on this Ep. A few years ago they re-emerged with a 3 song release. Two of the songs are among the finest in their catalog. I instantly became giddy. Thinking it was just a matter of time before they released a new full length album. Year after year has gone by. Leaving me more and more discouraged. Every time I listen to this bombastic epic song, I can't think how they left us a few songs at the height of their talent. If only they could find a way to come together and release another album. I'm sure it would be the tops. If this was their last stand, at least they left on their terms and at the top of their game. tops.


01. I Can Be Her Man- California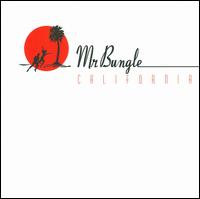 (Listen)

This song is washed in that so called California sound. A masterpiece of sorts. There is no reason why these guys shouldn't be a commercially successful American rock band. They have everything you look for in a band. Maybe not the boy band great looks, but who needs that crap. TLF are a master at their craft of creating great pop-rock songs. This song being the perfect example of that. Words can't describe how good this song is. Here's to hoping we haven't heard the last of them.