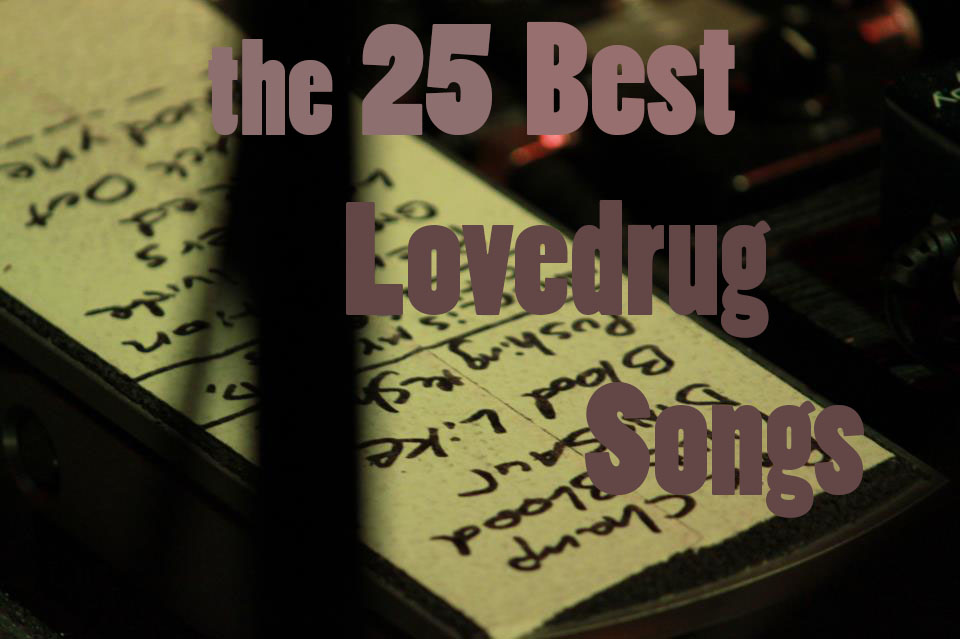 The Canton, Ohio-based rock band Lovedrug, led by singer/guitarist Michael Shepard, has shared the stage with artists as diverse as the Killers, Robert Plant, Switchfoot, Sam Phillips, Creeper Lagoon, Eisley, and Matchbook Romance. Since its formation in June 2002, the band has seen several lineup changes, including Matthew Putman (Ester Drang, Unwed Sailor) on drums. Quite frankly, they should be well known through out the world.
10. Endless Day- I Am Lovedrug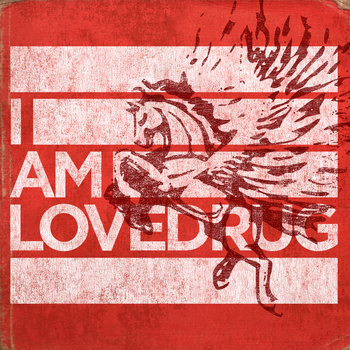 (Listen)
According to the
I AM LOVEDRUG
album sleeve,
"Endless Day"
was originally recorded by
Glamour School
. Not sure where they originated from. I can't seem to find anything on them. If this cover song is anywhere close to being as good as the original, then I am pretty confident they are a decent little band. A great cover song is a song that the band reworking it makes feel like it was written by them. That being said, this feels like it was a Lovedrug creation.
09. Ladders- Ep, Part I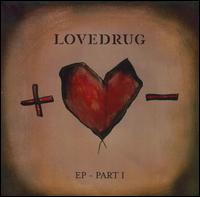 (Listen)
There is two versions of this song. Both are equally powerful. The first coming to life on the first of 3 back to back ep's. This choice coming from the first one titled Ep, Part I. A much thinner rougher song in production. The 2nd version being much thicker and immediate in it's production values. Both are fantastic. This is a song that belongs on a short list of Lovedrug song's that will win them new fans upon first listen. If someone doesn't instantly fall victim to this doomy sunny summer vibe of a song, then they will never truly enjoy this rock group.
08. Angels With Enemies- Pretend You're Alive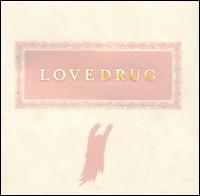 (Listen)
This song is the perfect blend of theatrics and emotion.So many beautiful moments laced through out this one. Sometimes these guys are critisized for being much too polished sounding. Maybe that is true, but most times it benefits the mood of the song. Even in those moments of grandeur, they almost always sound creative and meaningful. Despite the much too friendly radio shout outs, they almost always make it work to their advantage. Never better than on their debut album "Pretend You're Alive."
07. Down Towards The Healing-
Pretend You're Alive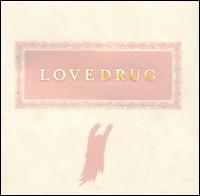 (Listen)
This dirge of a tune crawls along with an easy piano melody to start. The build up is ever so slow. The waiting and anticipation is well worth it, once this song gets going. This musical piece of art is a stunner. Sure to warrant many many late night repeated spins.
06. Strange Heart- Ep, Part III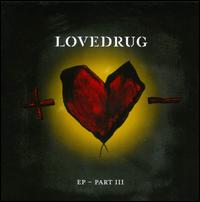 (Listen)
It's easy to over look the guitar work on many of their songs. But on "Strange Heart" you are forced to stand up and pay attention to the sweat induced dual guitar attack. The main guitar riff just beats on you like a mad drummer. Such a great rocker of a tune.
05. Thieving- Everything Starts Where It Ends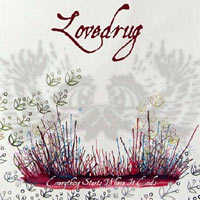 (Listen)
If you are in the business of making mix tapes, this one is well worth being selected when wanting to impress someone. Especially if you have your sights set on a young adorable special kind of girl. Michael's lyrics aim right for the sentimental at heart.
This mellon collie affair is as good as it gets. Another winner if you ask me.
04
.
Pretend You're Alive-
Pretend You're Alive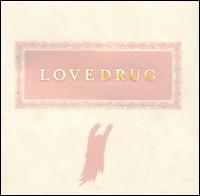 (Listen)
"Pretend You're Alive" is quite the mood piece. As many of their greatest songs are. Cryptic lyrics along with excellent keys, lead this epic journey of discovery. This is one of their most obvious songs that truly deserves the distinct Radiohead comparisons. But where Radiohead sometimes falls short, Lovedrug comes thru with great vocal delivery and heart felt emotion. This is a song that begs big time attention. It's hard to not come back to this song over and over again.
03. Pink Champagne- Ep, Part I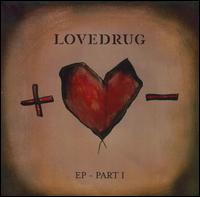 (Listen)
If there is one thing Lovedrug understands, they understand timing and rhythm in a song. Not forcing things, giving the song a chance to develop and grow. They are great at letting the song breathe. Something U2 has long since perfected. Both versions of this song are awesome. But once again the 1st version wins out. This interpretation just feels more comfortable and honest.
02. Premonition- Wild Blood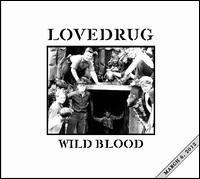 (Listen)
Once again we have a song within two different lives. The difference is this time the suped up version is the obvious winner. It's much more deliberately focused in it's delivery, which in turn helps take this song to the next level. Where the first portrayal of this one falls a little short of the finish line. Either way you would be lucky to have either song playing on your radio.
01. Spiders- Pretend You're Alive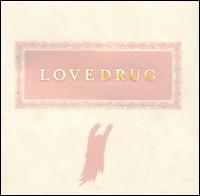 (Listen)
If there was ever a Lovedrug song that deserved obnoxious radio play. It would be "Spiders." There is just something instantly contagious about this one. It just feels like it was meant to hit the ears of millions of innocent unsuspecting people. If The Beatles taught us anything, it's that the power of a 3 minute pop song can go a long way in this world. Lovedrug struck gold with this one. It's a shame that not enough people have heard this little wonderful gem of a song.