Bruce Springsteen- The Rising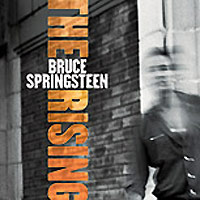 Will the images of 9/11 ever really fade? Not just the apocalyptic ones -- airplanes crashing through the towers, terrified people running out of that hellish maelstrom of smoke and dust, the sudden, surreal collapse of those impossibly tall buildings. Equally -- perhaps even more -- haunting are the subsequent memories, of spouses and parents standing mutely near Ground Zero, desperately holding photographs of missing loved ones; dazed cops and firefighters talking about vanished comrades; a new widow, blinking back tears, clutching her young children as she is interviewed....
Continue
Bear Colony- We Came Here To Die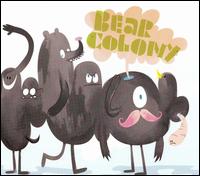 Usually, when someone mentions an Arkansas collective, the Clampett family springs to mind. This time, however, it refers to Bear Colony, a twelve-member indie outfit that has connections to at least eight other bands. Their debut, We Came Here To Die, is an elaborate blend of stressed rock and deft electronics that breeds some affecting alt-anthems. The music truly feels like it's collective, using a lot of parts with smooth balance. Continue
Fair- Best Worst Case Scenario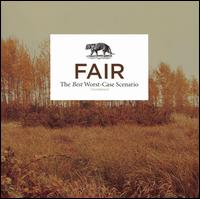 Fans of Aaron Sprinkle take note. This album, the debut by Sprinkle's most recent moniker, Fair (a band made up of Sprinkle on vocals/guitars/keys/programming/percussion, old time friend and bandmate Nick Barber on bass/vocals, Eric Newbill on guitars/vocals/keys/programming, and Joey Sanchez on drums/vocals) is the best piece of music Sprinkle has done in his entire career. Yes, I said his ENTIRE career. Fair surpasses Poor Old Lu and Rose Blossom Punch, and even outhandles Sprinkle's sensitive solo albums...
Continue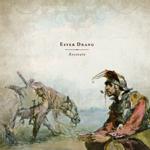 I have a strange relationship with Tulsa, OK's Ester Drang. Okay, maybe relationship is not the right word for it, but nevertheless, my interaction with this space-rock band's material has varied from emotional connectedness in a very deep sense to outright boredom. It's strange that one band, in the midst of 3 full-length releases (and only two that are widely available), can emit such a wide variation of responses from me. I found Goldenwest to be a charmingly flawed emotional record that captured so perfectly what was going on in my life in 2001, and songs like "That's When He Turned Us Golden" and "How Good is Good Enough" still resonate strongly with me. However, 2003's Infinite Keys sounded much less interesting to me, as the band backed off from the sonic crescendos to play a lighter and more song-based brand of their music.
Continue
Echo & the Bunnymen- Ocean Rain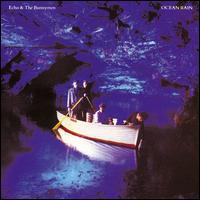 Thanks to the featured placement of "The Killing Moon" in the recent '80s alternative-centric soundtracks for Donnie Darko and Grosse Point Blank, Echo and The Bunnymen's Ocean Rain has experienced a revival. My original introduction to Liverpool, England's Echo & the Bunnymen was through "Bring On the Dancing Horses" on the Pretty In Pink soundtrack, but my introduction to Ocean Rain came much later courtesy of Pavement's cover of "The Killing Moon" on the Major Leagues EP. Stephen Malkmus does his best Ian McCulloch while mixing in lyrics from "The Yo-Yo Man" and "Thorn of Crowns." The quirkiness of Malkmus' delivery aside, he and McCulloch aren't so different as lyricists
Continue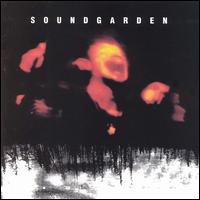 Soundgarden doesn't waste any time hitting everybody right away with their brand of bruising rock and roll on "Superunknown." "Let Me Drown" leads things off in a most in-your-face way, sounding almost live amid whirlwind garage guitar howlings and Matt Cameron's popping, energetic thumps, which are capable of forcing anyone to play the air-drums in certain spots. It's a fast and furious way to lead things off, and "My Way" keeps the energy going, with do-your-own-thing lyrics by Chris Cornell and a great chorus to boot.
Continue
The Appleseed Cast- Peregrine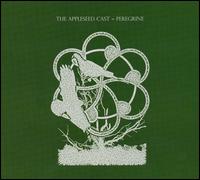 Without hesitation, I will say that Peregrine will become a standard for emotional post-rock. The Cast are by no means new-comers to greatness. After all, the band delivered a silencing pair of albums, Low Level Owl Volumes 1&2, that are only rivaled by Radiohead's Kid A and Amnesiac, and LN's Dirt Floor Hotel series. In one word...EPIC! But 'epic' is overused and doesn't offer much help to the reader. Peregrine is, at the least, The Cast's return to form, after their emotive Two Coversations experiment on the now defunct Tiger Style imprint.
Continue
Riley Armstrong- La Loop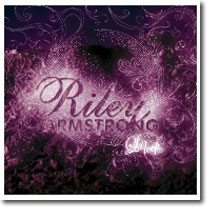 Riley Armstrong is a mixed bag. I was on the bandwagon when when he was an indie going by the moniker of Plain Edson. His formula was quite simple. Soft and pretty vocals, mid-tempo white-boy beats, and layers of melodic acoustic guitars, not that unlike early-era Jars Of Clay. Well, after a major signing, and 2 relatively successful full-lengths, Armstrong is now in self-induced indie-land once again. Preferring to spend his down time in his beautiful homeland of Alberta, Canada, and being recently married, he asked to be released from his contract with Flicker Records and signed with newly DIY's 7Spin (hopefully I have my facts straight).
Continue
The Cure- Bloodflowers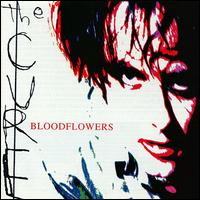 Parting is never easy, especially after a bond of more than two decades. Bloodflowers is sort of a farewell album by The Cure, and every song seems to have been written by a moribund band, distressed, and in a state of turmoil, reflecting the fragile state of mind of a waning band.
Continue
- Doves- Kingdom of Rust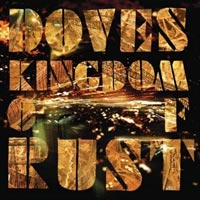 I'd imagine that listening to a Doves record in these United States is a completely different experience than giving their melodious Britpop a spin across the pond. For all we know, the Manchester trio has been quietly releasing some of the most grandiose, meticulously produced albums of the decade, receiving little of the fanfare that accompanies any career move made by their Satriani-jacking peers. Experiencing a Doves album in the U.S. is oddly both an intimate and epic affair.
Continue
More Albums 1 2 3 4 5 6 7 8 9 10