Atticus Fault- Bombs Cannot Wake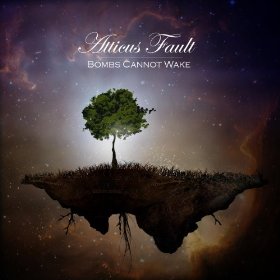 I was shocked when I found out that Atticus Fault had released another album. It had been right around eight years since we last heard from them. They had disbanded and had long since written them off. So of coarse I was quick to purchase the new album "Bombs Cannot Wake." They picked up right where they had left off all those years ago.
Continue
Big Head Todd & the Monsters- Rocksteady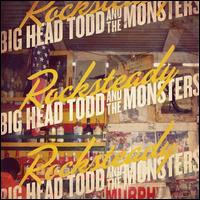 I've been digging a song called "Back to the Garden" that's got a
Caribbean flavor and Mohr doing a little freestyle rap. The melancholy
ballad "After Gold" makes be sad, but I love it. Kept hitting replay
for a while, while I was getting to know the album.
Continue
Absinthe Blind- Rings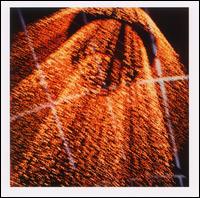 To say that Absinthe Blind have elements in common with their fellow Champaign, Illinois space-rockers Hum would be an understatement as both utilize sweeping guitars and distorted melodies to completely overwhelm the listener, but to say that Rings has any glaring similarities to You'd Prefer An Astronaut or Downward Is Heavenward would also be completely off base.
Continue
Led Zeppelin- Physical Graffiti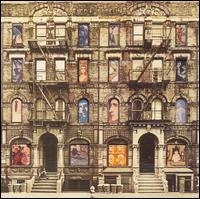 Of late, there has been a lot of attention drawn to their sixth album (and only studio effort that was a double-album), 1975's Physical Graffiti. While most fans will point to "Stairway To Heaven" as being the most influential Led Zeppelin tune, other critics have looked towards "Kashmir" as being the ultimate song that defined the band. Whatever side of the fence you stand on, there's no denying that Physical Graffifi is a highwater mark for a band who prided themselves on excellence.
Continue
Jeff Buckley- Grace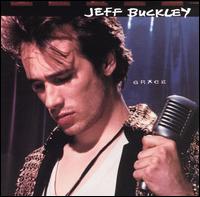 Jeff Buckley's tragically early death surely did something to immortalize
his one and only full-length album, but even so, Grace is without doubt
a truly musical monument, spanning time and space and perpetually
blowing fresh minds round the globe (and quite possibly somewhere
beyond). His voice is multi-textured and he uses notes to dramatic
effect - the agony and the ecstasy of it hitting you straight in the gut.
Continue
Afghan Whigs- 1965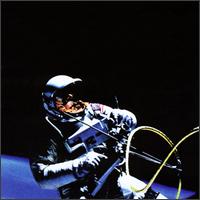 How fitting that Whigs' singer Greg Dulli is an aspiring actor and filmmaker as well as a rock musician. Since the Sub Pop years, he's conjured a theatrical image for the Whigs" through their old-fashioned suit uniforms and B-side covers of soul tunes such as "The Dark End of the Street" and "Come See About Me" as the baddest, blackest band in Eddie Vedder's white alt-rock world. Continue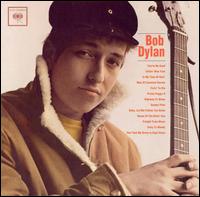 His first 'have-at-it' try; it's got only two of his own compositions ('Talkin' New York', a funny spoken commentary on his being received in Big Apple, and 'Song To Woody' which could be regarded as a kinda 'dedication' of his entire creativity to that ol' man folker), but you even hardly notice - they sound oh so derivative from the rest of the folk stuff he's covering on here. Continue
Monarch- The Grandeur That Was Rome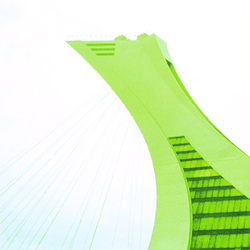 The latest band with atmospheric and melodic tendencies deserving of an ear from the discerning listener is Monarch. From Pittsburgh, the band recently signed to Northern Records where they have released their debut album. The band members are still in college, but one listen is all it takes to understand that good music transcends age. Continue
Map-San Francisco in the 90's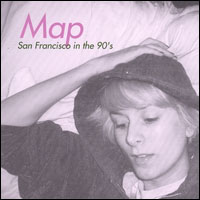 Map has delivered what I consider their most diverse and cohesive
album to date. This time around, Josh is backed by a new cast Paul Akers
(keyboards) and Trevor Monks (drums). This time around Map has delivered
an infectious combination of good songs with great awareness of where
Map has been. They have moved forward without sounding like they are
trying to capture past musical accomplishments.
Continue
U2- How To Dismantle An Atomic Bomb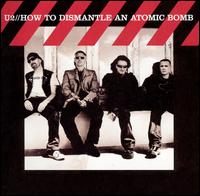 New U2 albums are never quite what I expect them to be. I generally consider that a good thing. Every second or third release from this band seems to represent a landmark of sorts in the evolution of their sound. Case in point are the likes of War, Joshua Tree, Achtung Baby and All That You Can't Leave Behind all highly successful, defining entries in U2's discography. Continue
More Albums 1 2 3 4 5 6 7 8 9 10