A View Beyond The Cave
Track Listings
A View Beyond the Cave
Reconcile Our Lives
To Those of This World
Too Far
Floating, We Find Love
Blind
Some Dream of Happiness
Bus Mute
Discography
A View Beyond The Cave (2006)
Trust? Yes? Are You Still Here In The Darkest Of Holes? (2004)
Coming From All Directions EP (2004)
Untitled Christmas EP (2004)


Release Date: (March 14, 2006)
Label: Floodgate Records
Producer: Jonathon Grant Berlin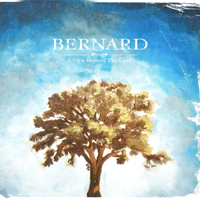 December Hotel
Overall Rating:
++++
(Too Far)
Album Review

I don't even know where to start. This is one of those cd's that
you just can't get enough of. Bernard has this kind of great emo
type thing going on. But they seem to take off where most emo bands
leave off at. Their great piano heavy guitar rock hits a nerve. With
this deep of a sound it's hard to believe these guys are a three
piece. Some might only be able to handle these guys in small doses.
It's hard not to deny the flashes of dynamic genius these guys display.

"Bus Mute" is like most of the jams. It starts out with a subtle
barely moving at all heart beat and then erupts into guitar/vocal
delight. "Reconcile Our Lives" gets by due to it's concise and
deliberate dual piano/vocal intro. And like many of the other songs,
forces it's self down your throat with the building of almost over
the top emotion. These guys are such a breath of fresh air.
Really there's little point in selecting highlights. Every song here
is practically gold. The only annoying thing about the disc. Is the
repetitiveness of some of the guitar work. And that at times it's hard to
distinguish some of the songs from other ones. With so many inspired
moments through out. I still feel like something is missing. Even
though I can't pin point what it might be.

Anyway this is one of the year's few must have discs. I highly recommend
this one. If only every band could play with this much emotion and heart.
This album truly deserves to be heard.


For Fans Of: Keane, Lovedrug, Jimmy Eat World,
Copeland, Muse, and Brandtson