SP3

Track Listings
1. The Gift Of Hope And Fear 05:33
2. Hands Of Fire 04:51
3. All My Eyes Knew 03:46
4. The Drug That You Can Never Take 03:47
5. For The First Time 05:24
6. Nothing For You Here 03:16
7. Of Ages 08:06

Discography
Spirituals EP Three (2013)
Live and Rare (2004)
Spirituals EP Two (2003)
Spirituals EP One (2002)
EP (2001)
New Sound (2000)


Release Date: (April 07, 2013)
Label: Northern Records
Producer: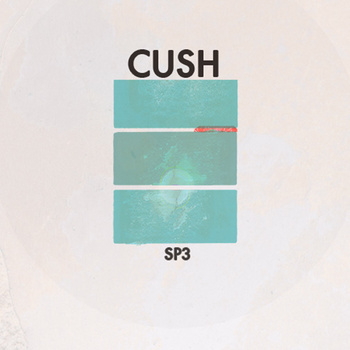 December Hotel
Overall Rating: ++++-
(All My Eyes Knew)
Album Review
Cush is a what you would call a super group. Various members from The Prayer Chain,
LSU, Honey, Fold Zandura, Duraluxe, Bloomsday, The Lassie Foundation, Adam Again, Starflyer 59, The Violet Burning, and The Choir. If that's not the ultimate collection of musicians then I don't know what is. This is their first album in nearly 10 years. It just might be their best one yet. With each Cush album comes a change in formula. This time around they are moving down the avenue of what I would consider dream pop, amongst other realms.

The Ep starts off with "The Gift of Hope and Fear," a trippy intro worthy of being in any Halloween movie. It's a mood piece setting up the listener for what's about to come. The next song "Hands Of Fire," an eerie rhythmic groove that holds your attention all the way through. At it's peak are so many layers of sounds to be discovered. "All My Eyes Knew" being the obvious choice for stand out song. From the very start it moves with great determination and delivery. Easily one of the best songs to grace any Cush album. Then "The Drug You Can Never Take" shows up. Another great song, a slow burner that slowly moves along keeping you at a stand still. Just forcing you to feel the emotion and mood of the song. The oddball of the bunch is "For The First Time." The genius of the song is that they stole the lyrics from the U2 song "The First Time," throwing them into their up-tempo mix, almost disguising the song enough to make you think the lyrics are their own.

Cush is one of those outfits that defy description or understanding. I had written
them off. I was sure they would never release another album. The artists that make
up Cush are what I consider outstanding. Many of these guys have been apart of what
I and many consider some of the best albums ever written. It's a shame that they
some how still flounder around in the ranks of obscurity. Hopefully at some point
they will get the praise and recognition they deserve.