Tuesday, March 10, 2009
The Wonder Years.....
I want to share one of my favorite childhood T.V. shows. In fact it's probably still one of my favorites. As a child I loved The Wonder Years. Even though the show was based in a different time period. I still found myself relating to it week after week. The show was great at touching on what every kid went through growing up. So I picked an episode that is a well balance of all that it is to be a kid.

Sunday, March 08, 2009
No Line On The Horizon- U2
I'm one among many that always anticipate each new U2 album. The layoff between albums is always so tiring. So once the actual release date arrives. It's greeted with great relief on my part. One thing I have grown to like about the band is that with each new album they usually mix things up. And with each new album comes a different style and a different sound. Well this time around unlike the last two albums "All That You Can't Leave Behind" and "How To Dismantle An Atomic Bomb" which were U2 by the numbers. Good but basic affairs which didn't take U2's sound to any new heights. This time around they seemed to come up with a bit of a retread again. With this new one sounding like a bit of "Actung Baby" and "Pop." No new song structures or anything really diverse with different sounds. Musically we've already heard all this before. Which is fine considering they have probably already headed into the twilight of their career.
maybe lack of interest, or they might see him as "The Man." It could be so many things. For me it's the death of a dream. The American Dream so to speak. Growing up Cap was my favorite super hero. He was the one I could most relate too. Unfortunately Cap fought his last battle in court. And look where it got him.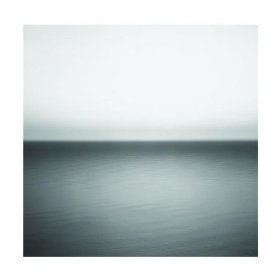 U2- No Line On The Horizon
Read Full Review >
Tuesday, March 03, 2009
The Last Russian Emperor
This is a well put together video about Fedor Emelianenko the Russian MMA heavyweight king. Many people consider Anderson Silva the pound for pound best in the world. I think that opinion carried by many is wrong. Familiarize yourself with this lesser known champion and over time you are bound to come to the same opinion that many of us already have. Watch this introductory video and let yourself be impressed.
Monday, March 02, 2009
My first trip to San Diego (as an adult)
My friend Maria invited me to tag along with her to San Diego. She is thinking about relocating there. We spent little over 3 days there. The weather was perfect mid 70's pretty much the whole weekend. We stayed on the beach, you walk down the stairs and about 3 feet later you are on the beach. I couldn't of imagined a better scenario myself. She was a great tour guide. We visited plenty of beaches and many of the surrounding areas. Ocean beach and La Jolla were my favorite spots.
My last night there I found myself in the perfect scenario. I had the beach all to myself. So for about an hour or so I walked along the beach taking in God's creation. The sound of the waves hitting the shore is such a wonderful relaxing sound, it was so therapeutic. Just that very hour I spent along side the ocean made the whole trip worthwhile.